About GMRT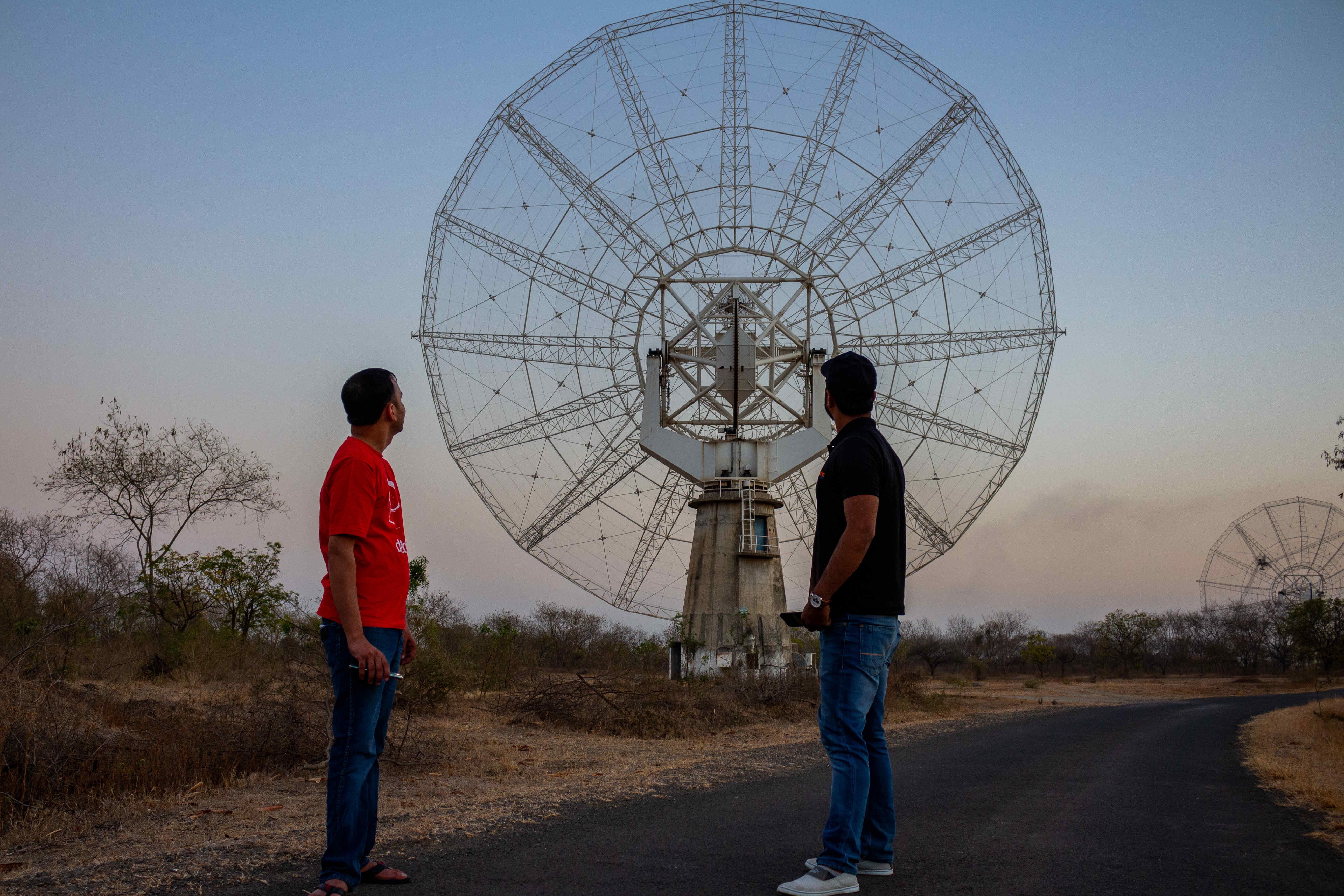 Sunset at Giant Metrewave Radio Telescope (GMRT), Khodad, Pune
National Centre for Radio Astrophysics (NCRA), a center of the school of natural sciences of the Tata Institute of Fundamental Research (TIFR), Department of Atomic Energy, Government of India has set up a unique facility for radio astronomical research using the metre wavelengths range of the radio spectrum, known as the Giant Metrewave Radio Telescope (GMRT). It is the world`s largest Radio telescope of its kind. It is located at a site about 80 km north of Pune. GMRT consists of 30 fully steerable gigantic parabolic dishes of 45m diameter each spread over distances of upto 25 km. GMRT is one of the most challenging experimental programmes in basic sciences undertaken by Indian scientists and engineers. GMRT is a very versatile instrument for investigating a variety of radio astrophysical problems ranging from nearby Solar system to the edge of observable Universe.
About National Science Day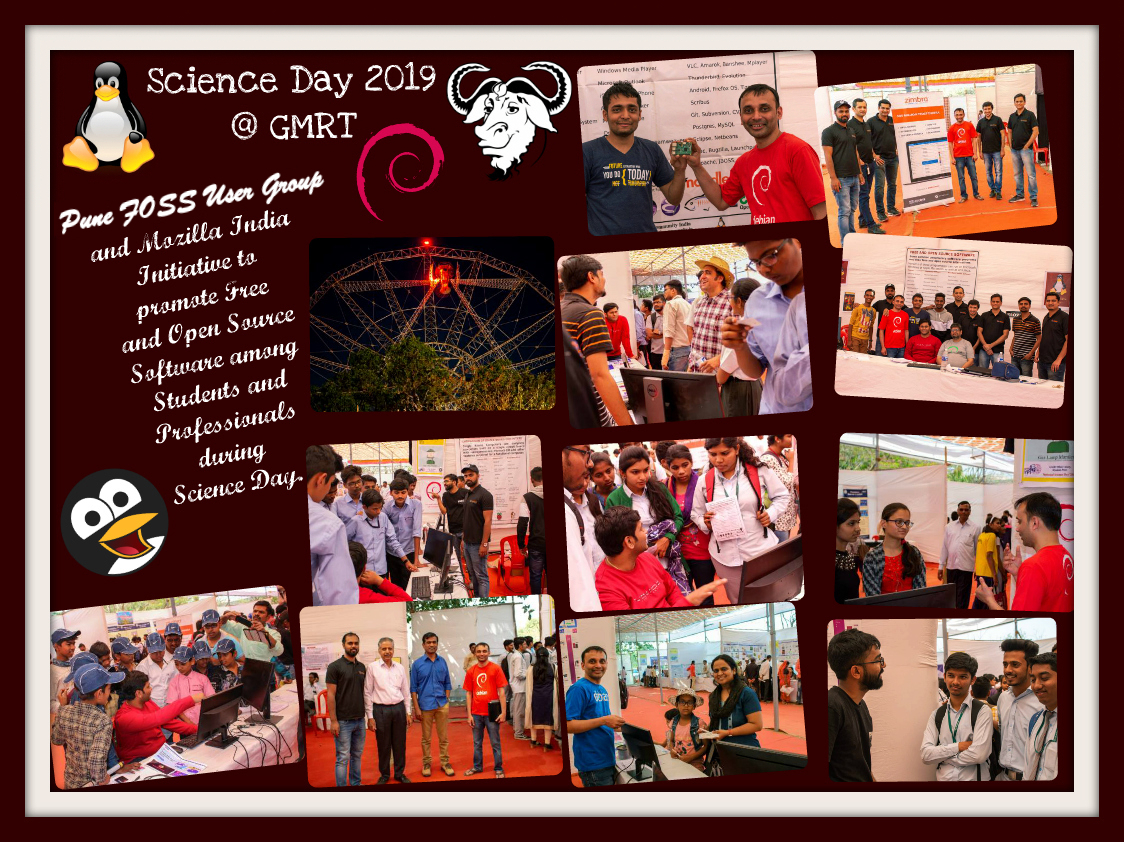 Throughout India, February 28th is celebrated as National Science Day. National Centre for Radio Astrophysics - Tata Institute of Fundamental Research, Pune (NCRA-TIFR) celebrates Science Day by organising 2 days' Science festival at its GMRT campus in Khodad, which is one of the biggest Science festivals in the country.
This Science festival attracts around 20,000 to 25000 visitors, including students from various schools (5th to 10th grade), colleges (BSc, MSc, Engineering), teachers, software professionals, major science research organisations, scientists and research scholars throughout the state/country.
Every year the government organizations like National AIDS Research Institute (NARI), National Institute of Virology (NIV), National Centre for Cell Sciences (NCCS), National Institute of Tropical Meteorology (IITM), Society of Automotive Engineers (SAE), Pune, Indian Space Research Organization (ISRO, SAC), Ahmedabad, Institute of Plasma Research, Gandhinagar, TIFR Balloon Facility Hyderabad as well as non-profit organisations like Pune FOSS User Group, Free Software Community of India, Debian India, Mozilla India and 20 other organizations participate in the GMRT Science Exhibition.